An unprecedented offer for the Research and Veterinary community.
EQUIMETRE VET provides the ability to record in a simple way the integral ECG of a session of physical effort and to analyze the data via the most powerful software available today. The analysis can also be coupled with other raw data collected by the sensor: locomotion as stride length, stride frequency, symmetry along with and the GPS data of distance, speed, altimetry.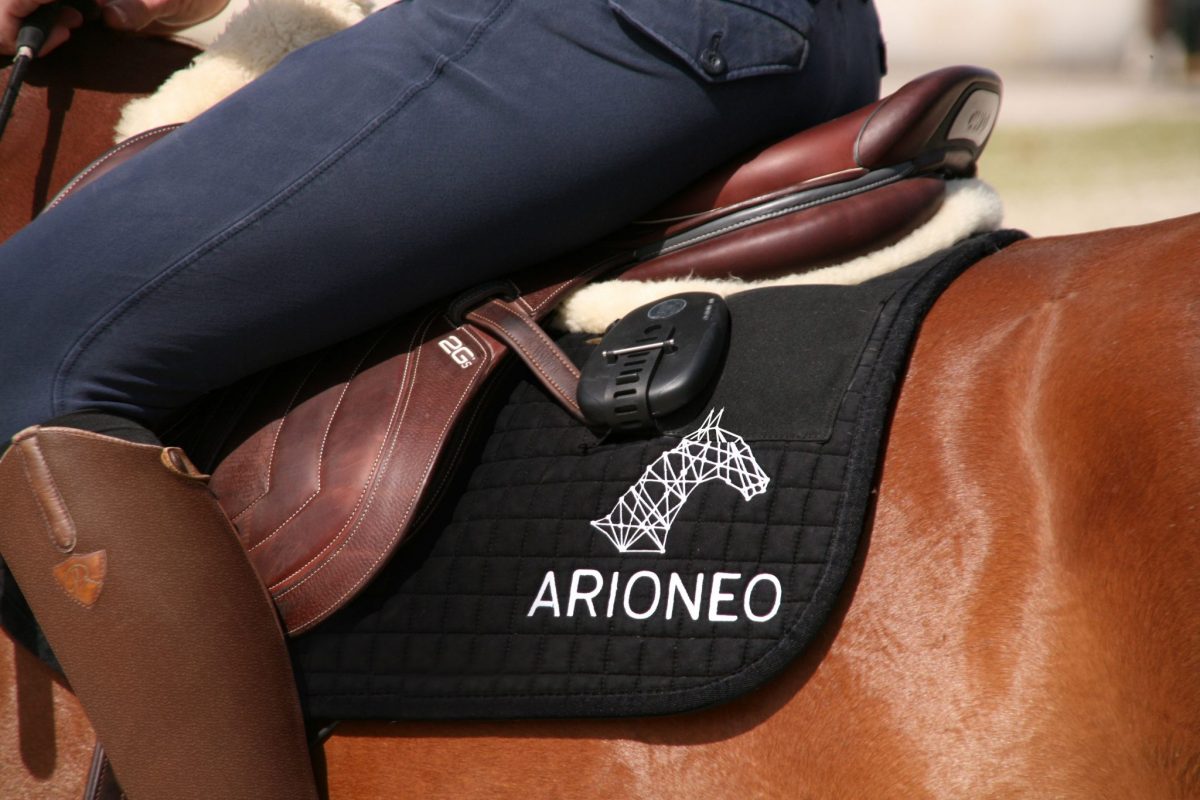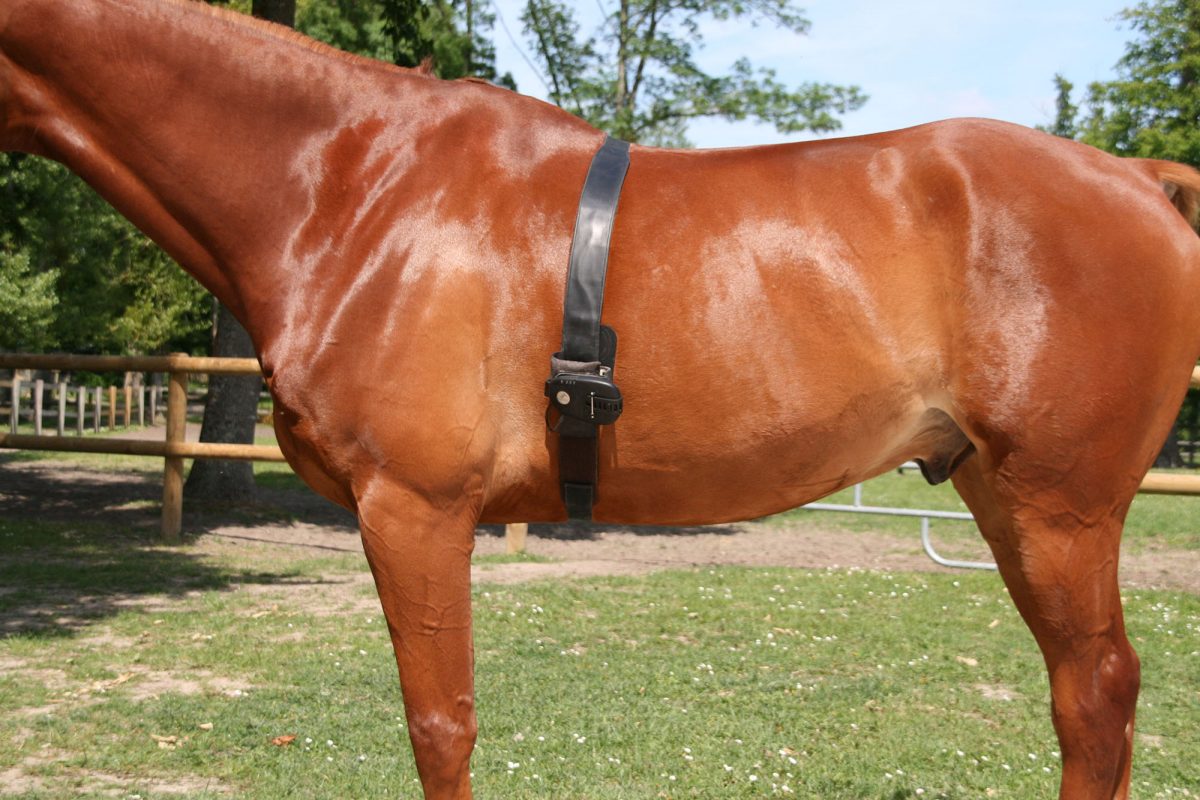 New perspectives for the scientific world.
The ergonomic sensor can easily be used by professionals or amateurs, reliably collects both the full ECG of the horse, GPS data and locomotion data. An identification chip RFID reader automatically recognizes each individual horse with the data collected, for easy storage, archiving and tracking.
The elastic gith attaches to all types of horses. The sensor can be attached to the dedicated pocket on the saddle cloth or directly to the girth which makes the solution adaptable to all equine disciplines.
The girth is equipped with patented Arioneo electrodes ensuring the quality of the recorded heart signal.
EQUIMETRE establishes itself as a partner of horse health and performance. The quality of the measurements is such that they can be used to establish a diagnosis of cardiac arrhythmia based on the recorded electrocardiogram.

Dr. Emmanuelle VAN ERCK, PhD, ESMP

The offer includes a premium license for the best ECG analysis software of the moment: Kubios HRV® or 5 analysis of ECG from our partner Equine Sport Medecine Practice.
Accurate QRS and pulse wave detection.
Automatic artefact correction algorithm.
Automatic analysis sample generation.
Computes all commonly used time-domain, frequency-domain and nonlinear HRV analysis parameters.
Time-varying analysis (time trends within e.g. 24-hour recordings or exercise and recovery periods).
Automatic correction algorithm for correcting missed, extra and misaligned beats from RR interval time series.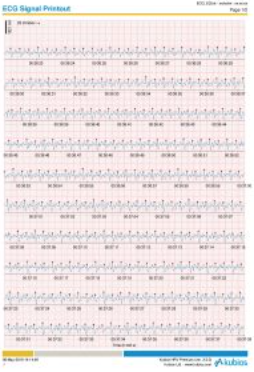 Stress level and indexes for parasympathetic (PNS) and sympathetic nervous system (SNS) activities.
Spectrogram with "Fire" colormap, a graphical illustration of dynamic changes in HRV components, at a glance, one can appreciate how stress affects the cardiovascular system and how therapeutic actions can hasten recovery.
ECG printout option for printing the ECG signal (single lead) on a standard paper ECG layout
PDF reports with detailed HRV analysis results and graphics.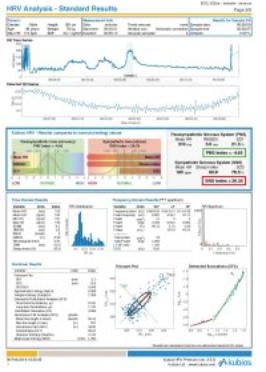 Benefit form an interpretation service of the ECG, a full report from our specialist partner ESMP,Equine Sport Medicine Practice, specialized in internal and sports medicine for horses.
We are proud to offer a cardiac pathology investigation solution designed for the clinical study. Moreover, we are convinced that the unparalleled mass of data aggregated by our sensors opens new perspectives for the research world with which we have an ever increasing number of links.

Dr. Guillaume DUBOIS, PhD, Scientific director Arioneo