EQUIMETRE in the EQUIMETRE VET version was selected by the FEI to monitor the horses during the Tokyo Olympic Games test event – Ready Steady Tokyo 2019.
The electrocardiogram (ECG), heart rate, speed and gait analysis were monitored on the event participants to conduct a study on the impact of the Tokyo environment on their health, well being and performances during summer.
"The FEI is delighted to partner with Arioneo and is grateful for their support in providing the Arioneo Equimetre systems which will record the heart rate, gait and speed of the Horses taking part in the FEI's study into the effect of heat and humidity on competition horses. With high level competitions increasingly taking place in parts of the world with more challenging climates, this study will play a crucial role in guiding Organising Committees on appropriate facilities and support, as well as to advise and guide Athletes and National Federations in preparation of their Horses in the build-up to and during such competitions. This is particularly important with the forthcoming Olympic and Paralympic Games taking place next year in Tokyo."
The unmatched precision of the ECG collected by EQUIMETRE makes it one of its undeniable assets praised by the major players in the sector. EQUIMETRE VET is the preferred tool for carrying out the stress test of the athletic horse as demonstrated by Dr. David Marlin, world renowned researcher for his work on horse health, who chose ARIONEO technology to carry out this study .
"Nous sommes fiers de bénéficier de la confiance d'acteurs prestigieux comme la FEI et de s'engager conjointement avec eux pour améliorer la prise en compte de la santé des chevaux grâce à nos technologies".

Erwan MELLERIO, Arioneo's President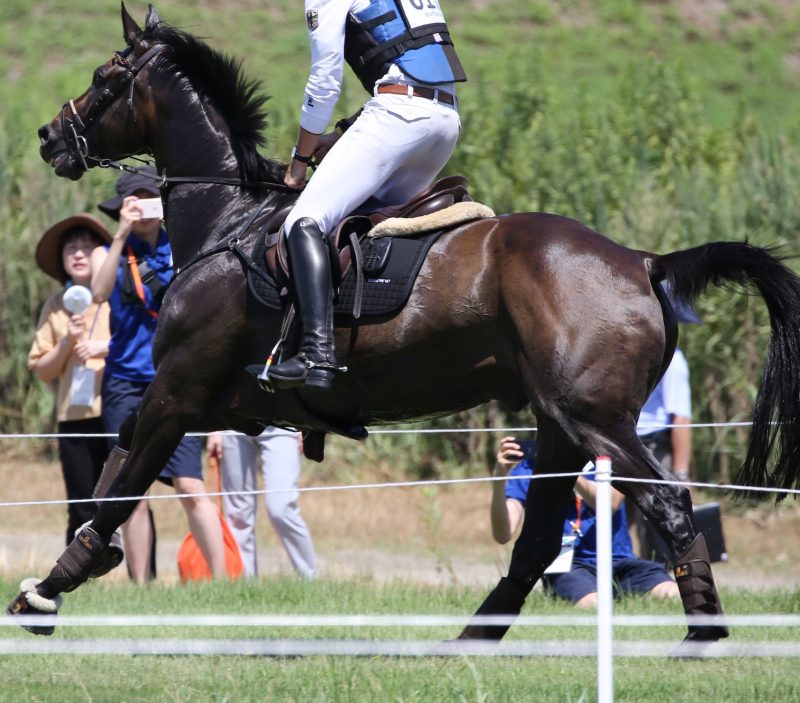 MEET THE VALUES OF THE FEI AND THE OLYMPIC GAMES
The high level events of international competitions take place in areas with sometimes difficult climates, the study of the impact of the environment on the well-being and health of horses is therefore essential.
The study carried out provides necessary, measured and objective data to the Organizing Committees of the Olympic Games for decision-making concerning events and facilities as well as the means to be implemented to correspond to the values of the FEI.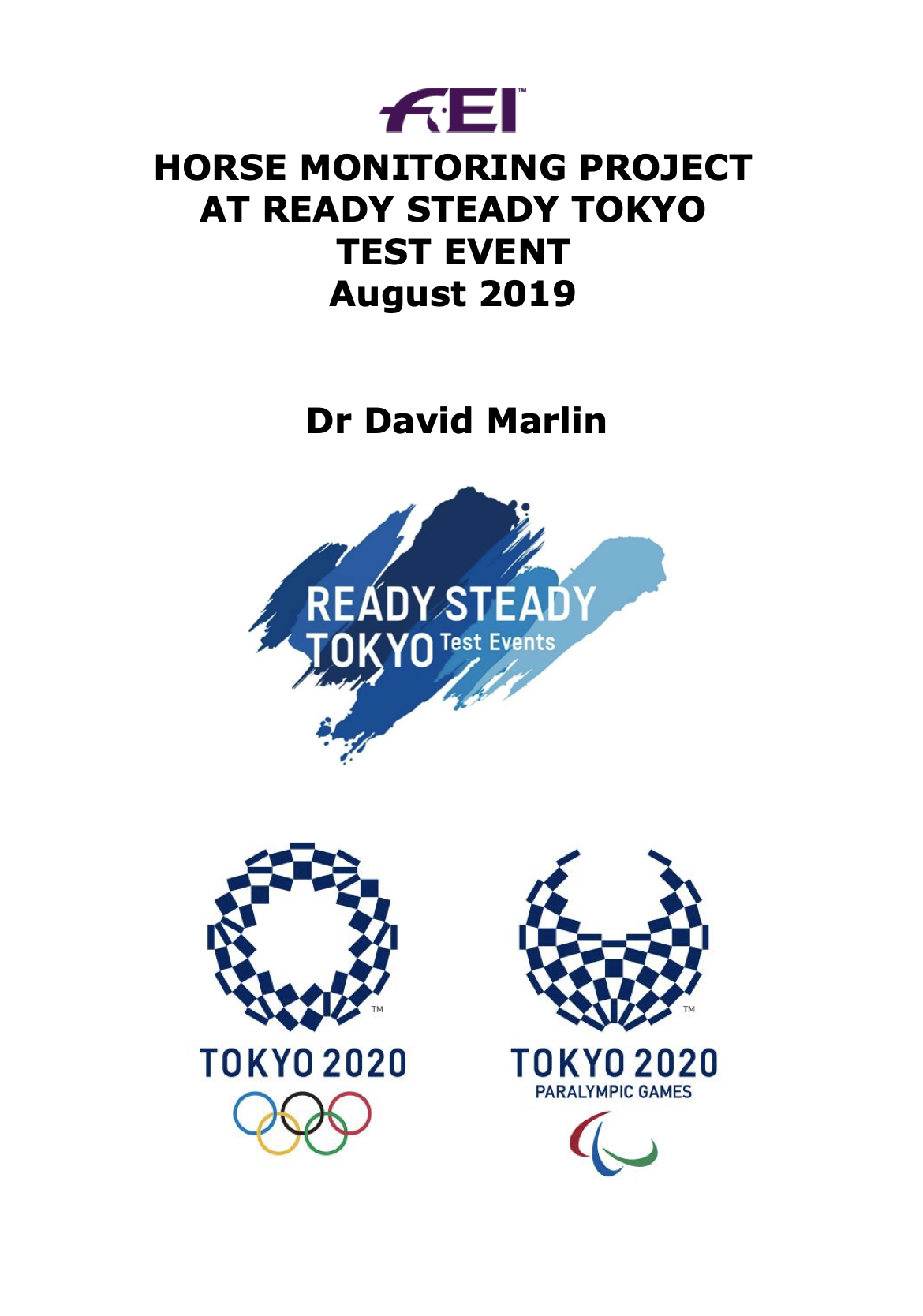 The FEI (www.fei.org) is the world governing body for equestrian sport recognized by the International Olympic Committee (IOC) and was founded in 1921. Equestrian sport has been part of the Olympic disciplines since the 1912 Games in Stockholm.
The FEI is the sole supervisory authority for all international events in Olympic show jumping, dressage and eventing, as well as driving, endurance, aerobatics and reining.
The FEI has become one of the first international sport governing bodies to govern and regulate world para-sport alongside its seven valid disciplines when para-dressage joined its ranks in 2006. The FEI now governs all competitions international para-dressage and para-driving.