Transporting horses for competition is something you need to get right. It can be very tiring for the horses, and many things need to be thought about.
Which rugs ? Different climates ? Keeping the horses comfortable without them sweating or being too cold. Are they agitated ? Many questions that if you don't get right could effect the performance of the horse.
Today we are sharing the story of a Orscana user, her experience with the sensor when transporting her horses.
Lara Tryba was travelling to the CSIO Gorla Minore in Italy, an 11h ride from home, during which she monitored her horses with Orscana.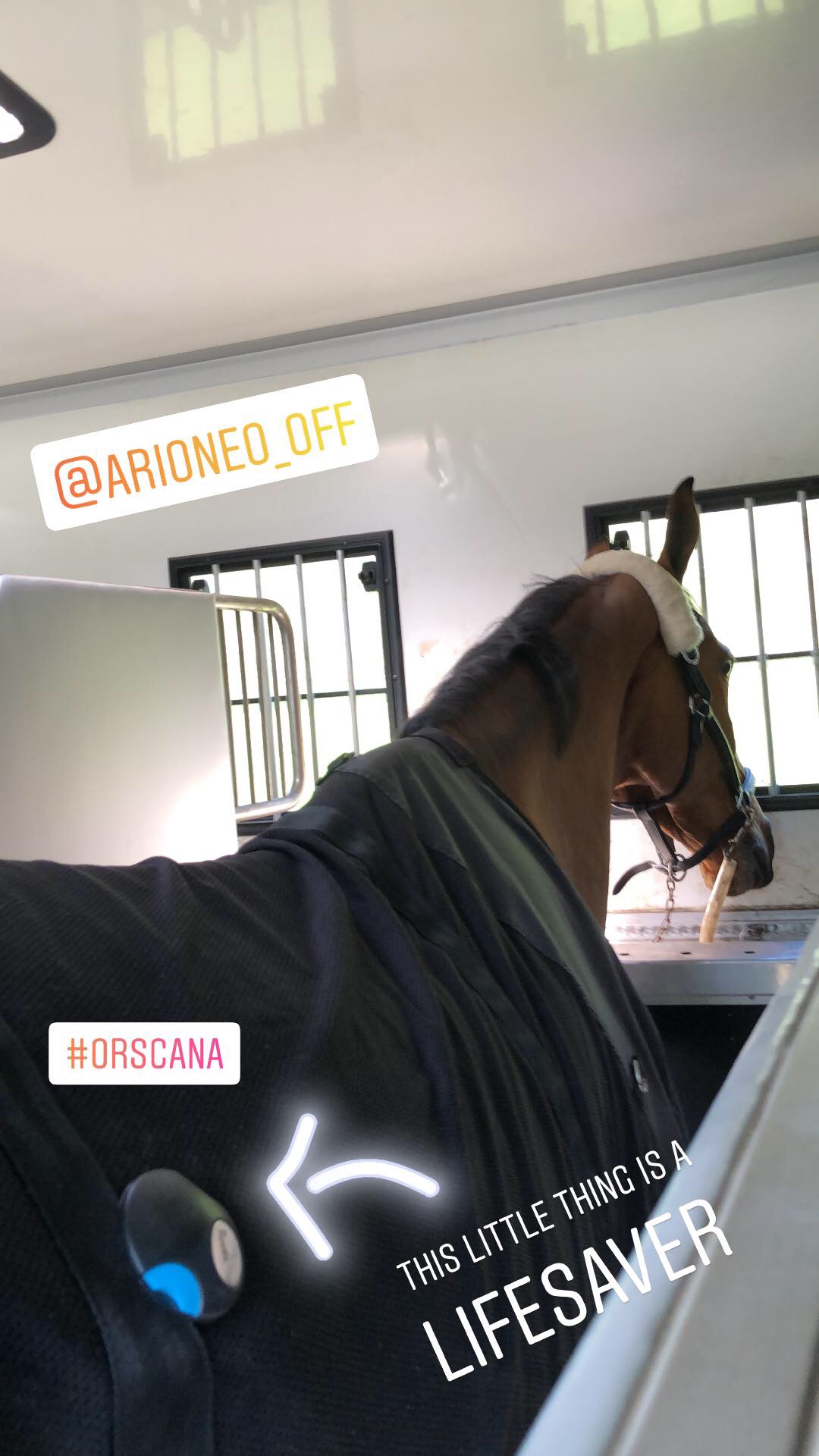 WHAT WAS ORSCANA'S CONTRIBUTION DURING THE JOURNEY ?

 
"The sensor allows me to track the comfort of each of my horses individually during the entire trip. It allows me to understand and to know if they are too hot, too cold or if they are just fine. Even if I'm not in the truck I can follow my horses via the data recorded on my groom's phone. So it's really handy for both of you, we use the contacts functionality, which means that only one of us needs to be near to the horses but we both get the information."
WHAT DIFFERENCE HAS ORSCANA MADE TO YOUR TRAVELLING REGIME ?
"It really has made life easier for both my groom and me. In the past, there were always a lot of questions about how to rug horses during transport because they can get hot or cold too fast. With Orscana you can follow their comfort live and decide during the journey if you change something, for example opening or closing windows, removing or changing a rug.
I have to say that we are both much more relaxed during our travels."
ORSCANA MONITORS YOUR HORSES WHEN TRAVELING 
With the connected sensor Orscana, you have the ability to see live, the behavior of your horses and monitor their comfort from start to finish.The sensor lets you know which rug is the most appropriate for the comfort of the horses. With the movement sensor, it also analyzes the behavior and whilst a horse is not lying down or walking on a horsebox, it tells us if the horse is standing calmly or if there is agitated behavior happening.With Orscana's technology it allows you to collect information, this in turn allows us to make the necessary changes to encourage the best possible behavior during transport.