EQUIMETRE
 FLAT & HARNESS 
Technology dedicated to the training of race horses: monitoring speed, heart rate and stride data.
TRAIN SMART WITH

 

 EQUIMETRE 
Performance and health management
Analysis of physical aptitudes for race entry
Investigation of underperformance
Comparison of horses
Detection of future performers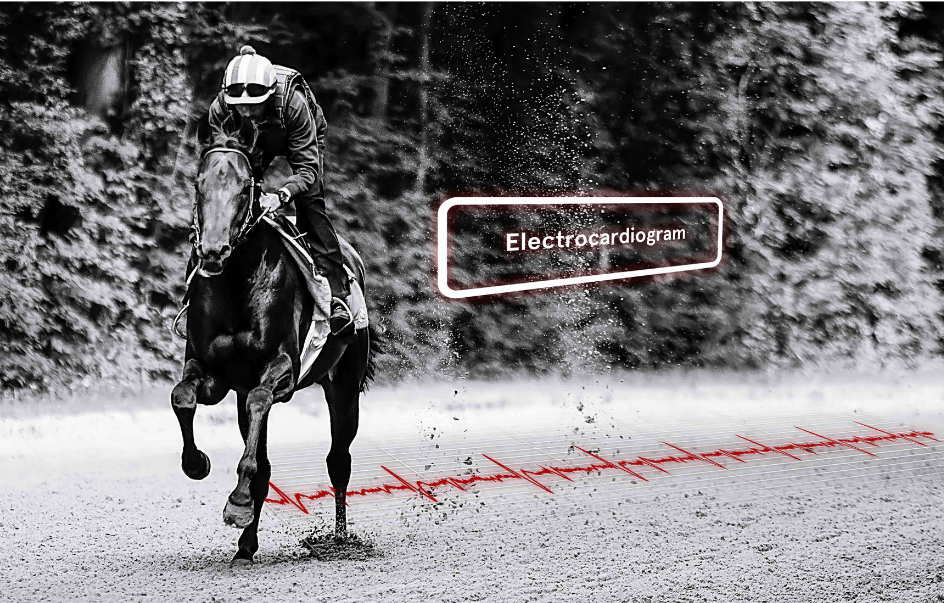 CARDIAC FREQUENCY ANALYSIS
The electrodes capture the heart signal during the entire training session with unprecedented accuracy.
A precise knowledge of the heart rate of a horse during exercise makes it possible to evaluate the exercise intensity compared to the speed recorded during training. This is used to characterise the level of recovery and more broadly to study the fitness levels of equine athletes.
GPS : SPEED, DISTANCE, ACCELERATION
EQUIMETRE is equipped with a high performance GPS measuring the position and speed at all times while in use.
Analyse the top speeds of your horses, their acceleration capabilities and their ability to finish a race at a targeted distance. Have accurate reading on the speed the horse is working at and the split times of the training. Take data-enriched decision and adjust with the rider if necessary.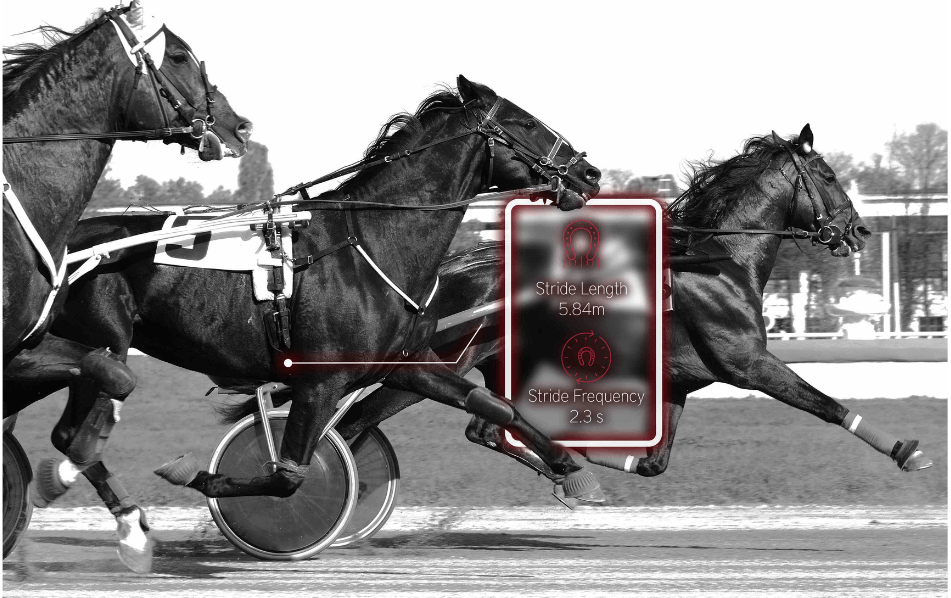 LOCOMOTION ANALYSIS 
EQUIMETRE is equipped with a 9-axis motion sensor to measure all locomotion parameters with precision. Stride length and stride frequency are essential parameters for analysing the acceleration strategy of the horses and adjust the racing distance. Monitor the locomotion parameters daily to detect early signs of lameness.
Want to know more about Equimetre?
 Let's take 30mins whenever you want!
> Product and platform demonstration
>  Concrete examples of data analysis
>  Offers and prices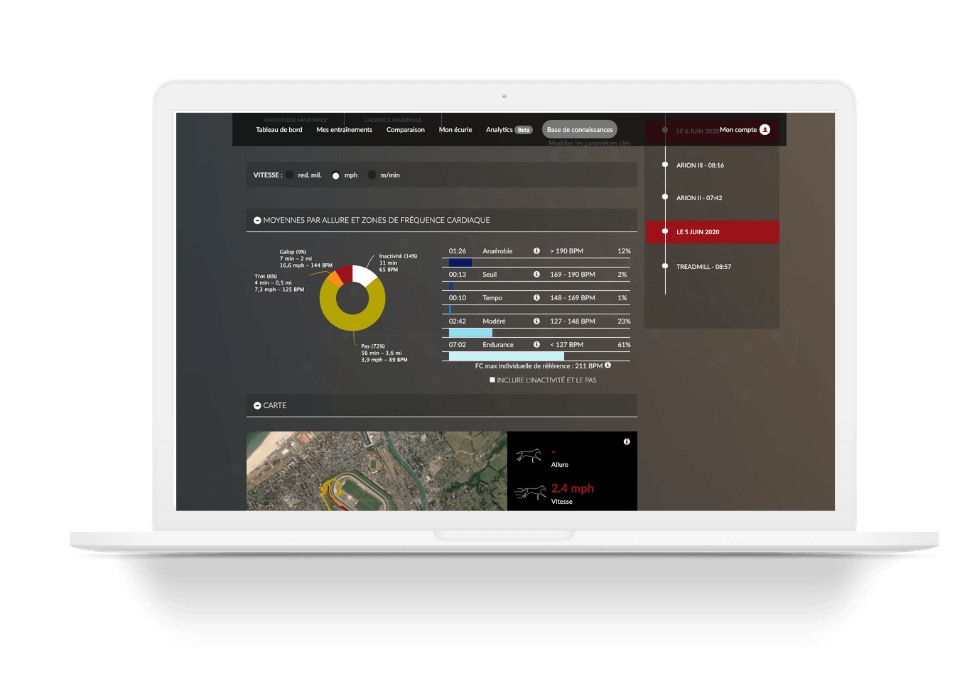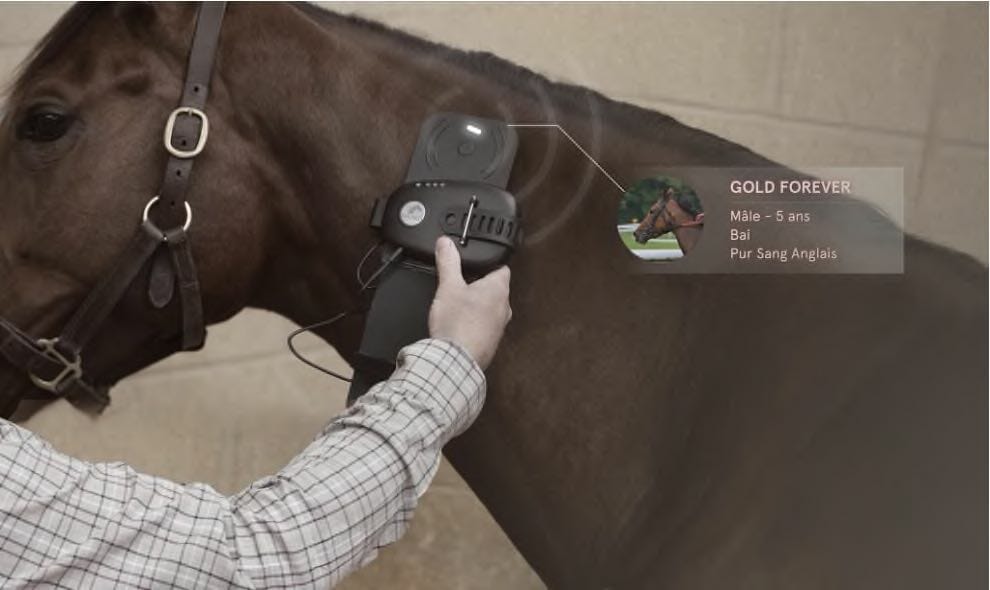 INSTALLATION IN 30 SEC
Identification of the horse with the veterinary chip and sensor strapped around the girth.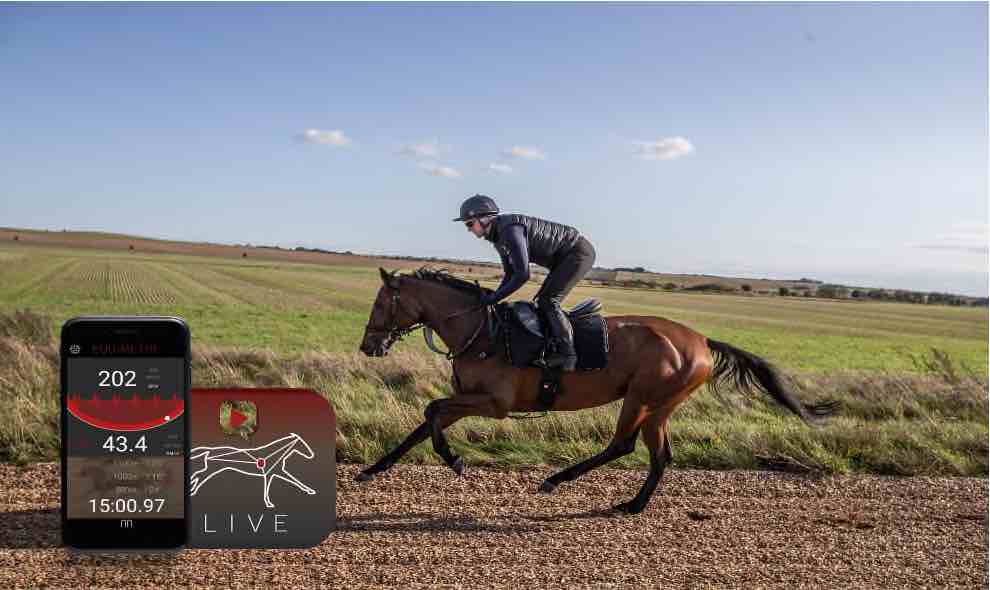 DATA COLLECTION
The data is automatically recorded and can be watched live thanks to the EQUIMETRE Live application.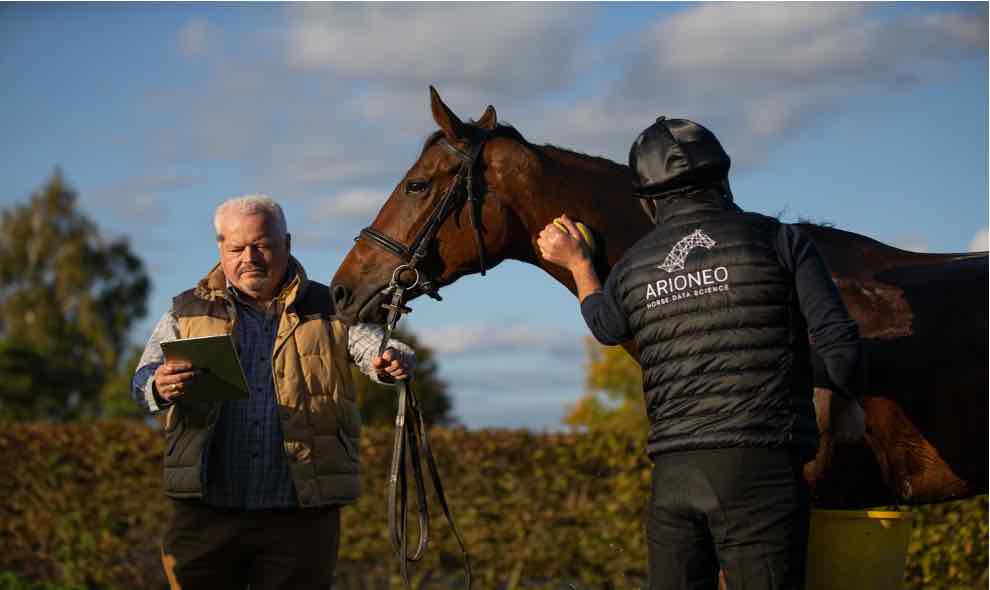 DATA DOWNLOAD
Download your training data from the application via Bluetooth, automatic upload to the cloud.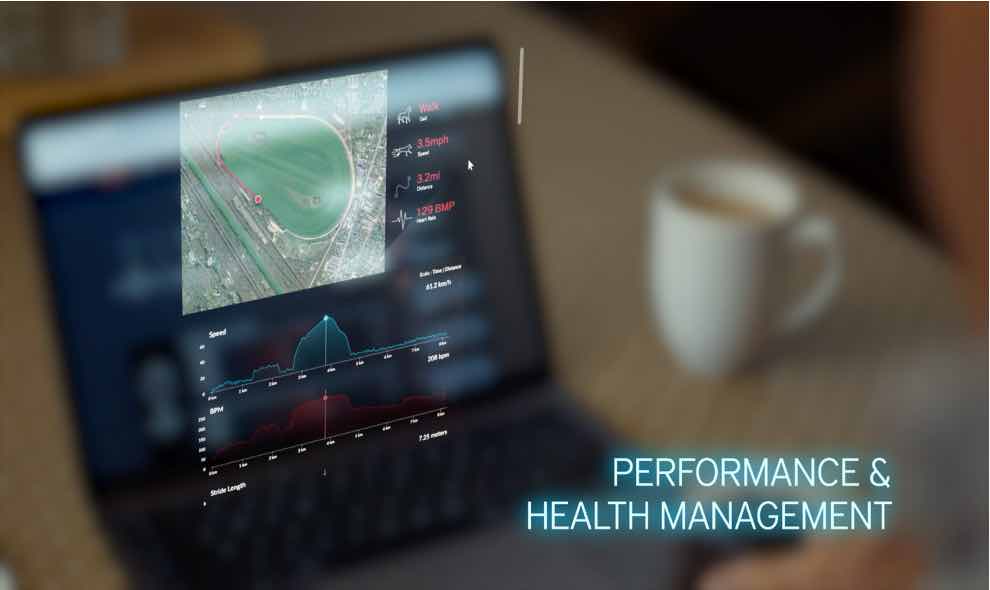 DATA ANALYSIS ON THE PLATFORM
Intuitive web-based analysis platform, training replay, analytics service and comparison tool from any device.
Thanks to EQUIMETRE we have additional parameters on the analysis of the performance and work of the horses. If the trainer can sometimes be quite subjective, the machine remains objective. With the analysis of the objective data combined with a subjective feeling, one can make correct decisions.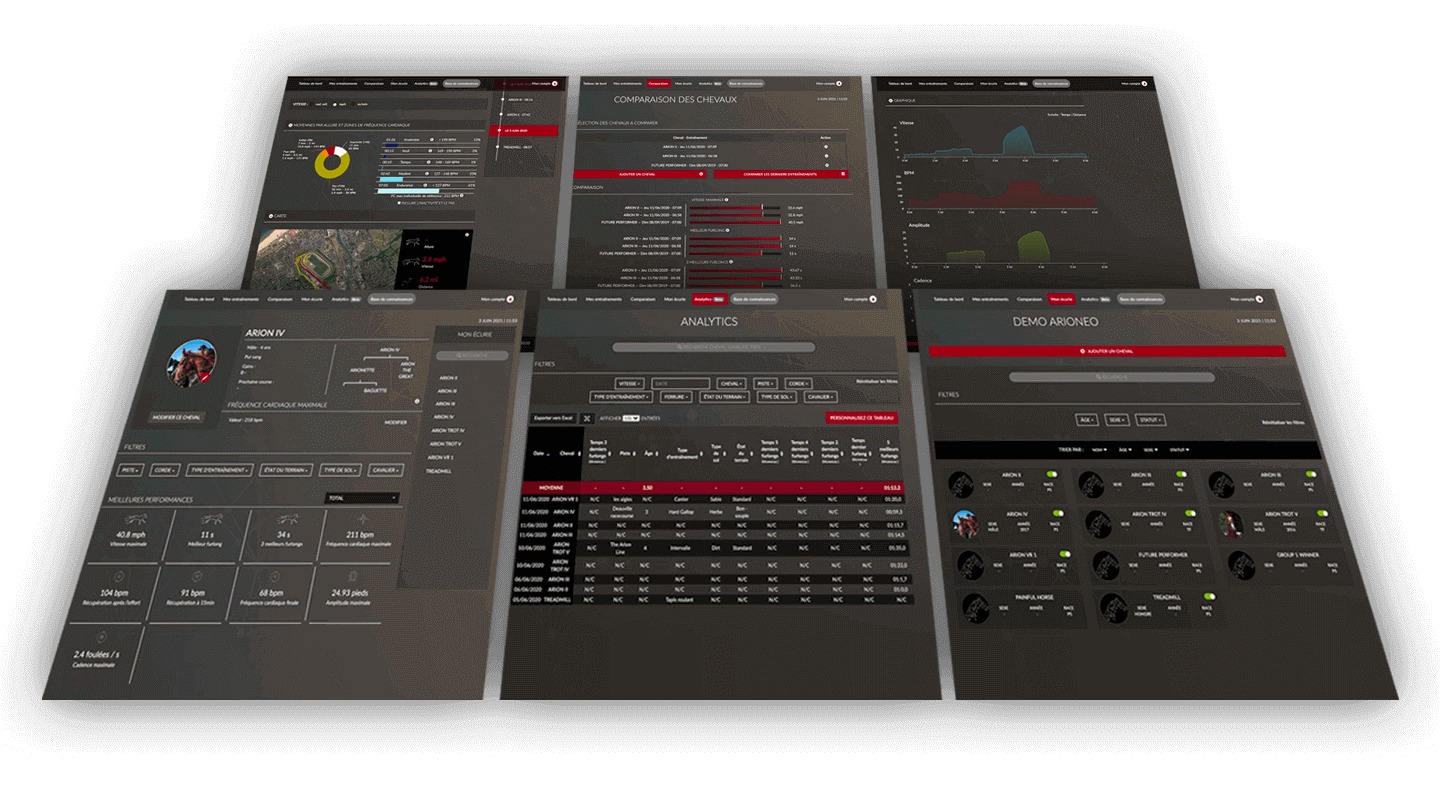 EQUIMETRE 

 ANALYSIS TOOL 
Replay of the training (map, speed, heart rate, locomotion)
Qualification of the training (type of training, track, notes…)
Comparison tool
Finish Line
Tables of intermediate times
Data Sharing
Data Coaching
Evolution of training data
SEVERAL 

FIXTURE SYSTEMS 

TO FIT ALL HORSES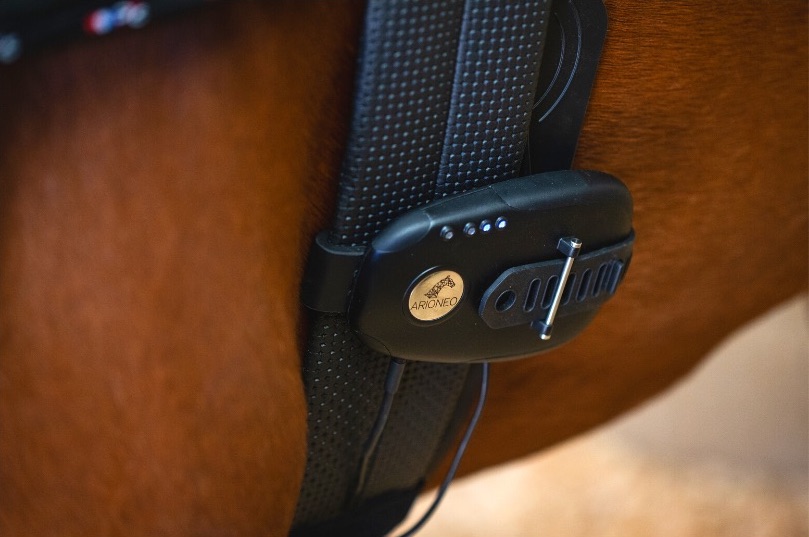 Girth
Fixture around the girth with a saddle pad electrode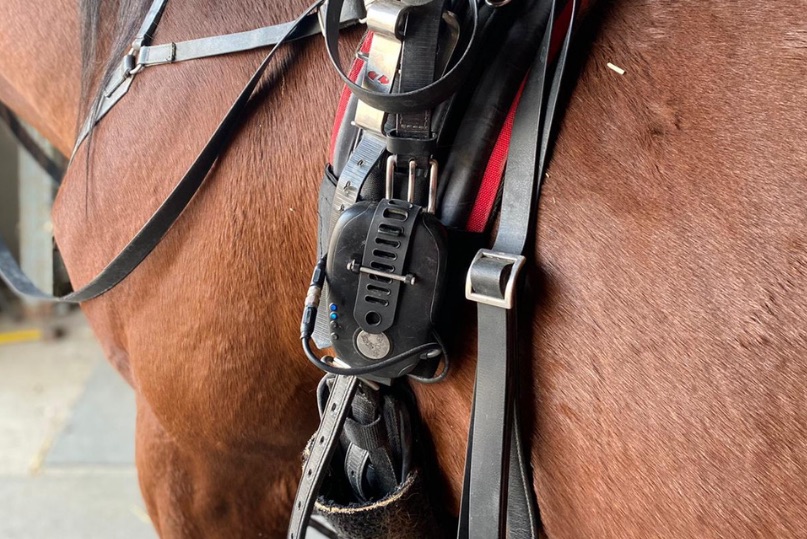 Harness
Electrode girth equipped with a pocket to hold the sensor around the harness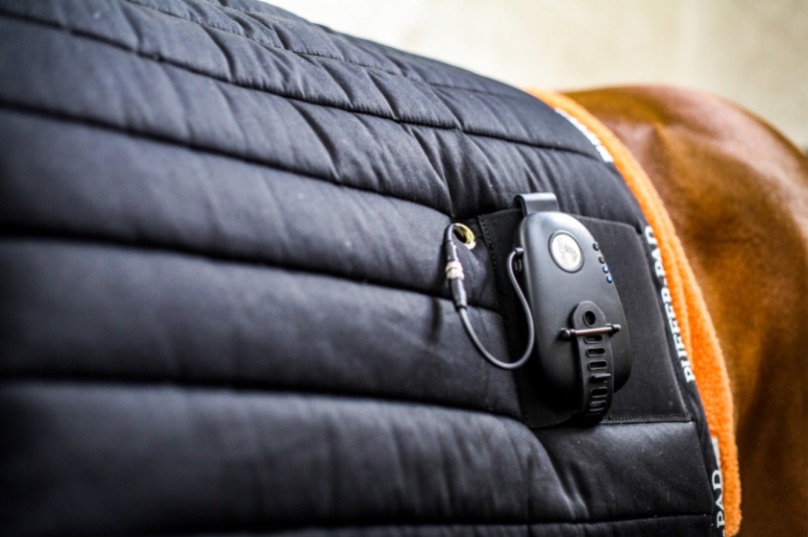 Saddle pad
Electrode girth under the saddle pad connected to the sensor inside a pocket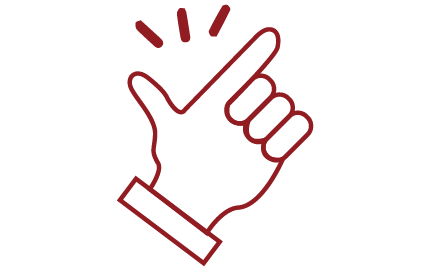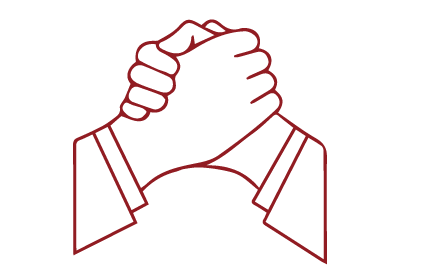 100% PERSONALISED CUSTOMER SERVICE