Free white paper 
HORSERACING SPEED ANALYSIS : WHAT CAN DATA BRING TO YOUR SPEED WORK?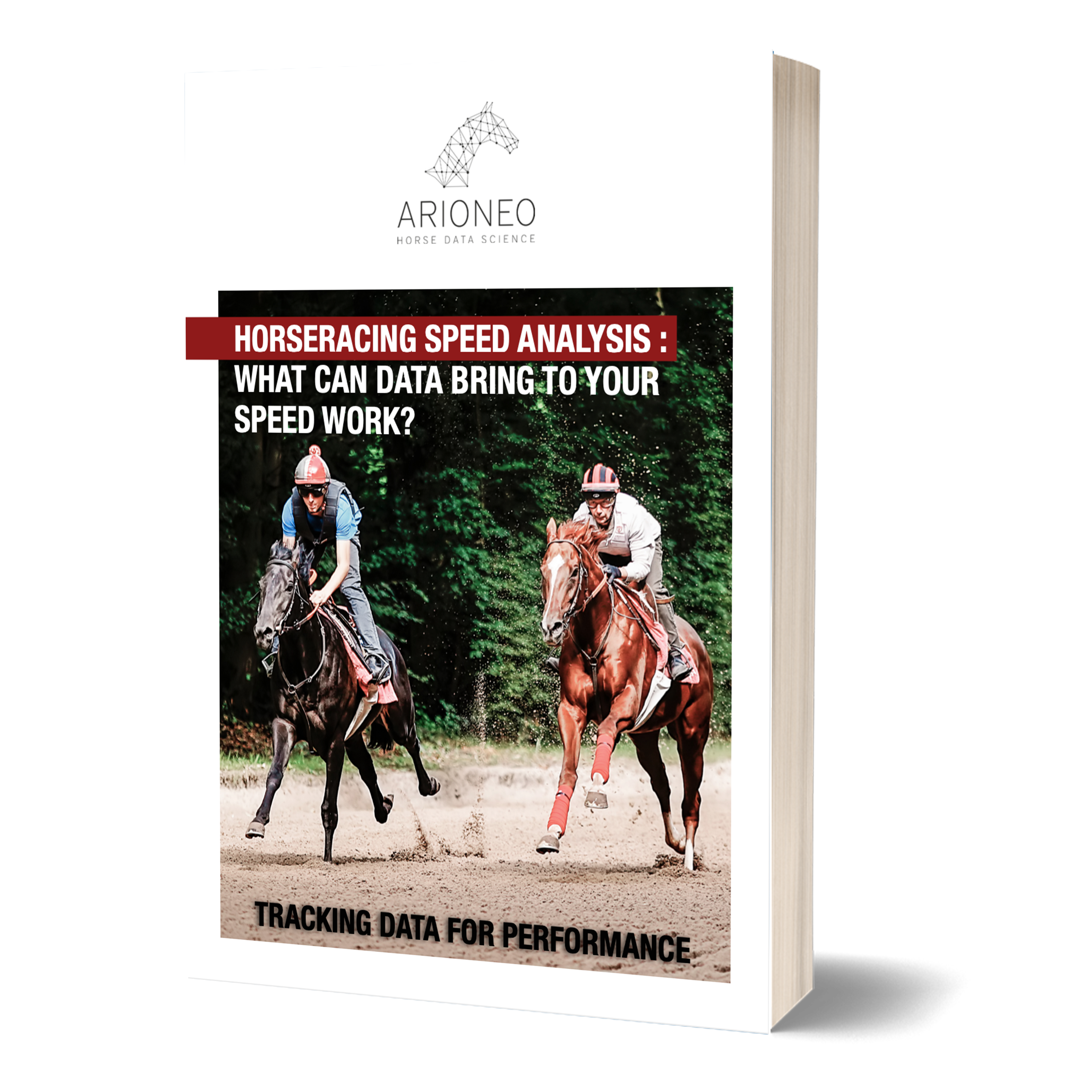 RACEHORSES SPEED DATA ANALYSIS FOR PERFORMANCE
Tracking the speed of your horses 
The time has come !
The racing industry has undergone many changes in the recent years and many institutions have acquired tracking tools. The racing industry, thanks to the many investments received since its creation, has completely transformed itself and has become ultra-competitive. Victory can narrowly escape and nothing should be left to chance.
Reinforcing your expert eye and your feeling with objective data is a major asset. As explained in this white paper, racing strategies are the key to victory and the analysis of speed in racing and training is a tremendous support. By analyzing this data, you will be able to objectively assess your horses fitness: are this morning's times better than usual? What was the maximum speed? Did the jockey respect my instructions?
This white paper summarizes all the information necessary to analyze the speed during the race: you will have access to reference tables, graphs and their explanations as well as detailed examples.  You will discover the importance of acquiring this data to help you make a winning decision.
HORSERACING SPEED ANALYSIS : WHAT DATA CAN BRING TO YOUR SPEED WORK?